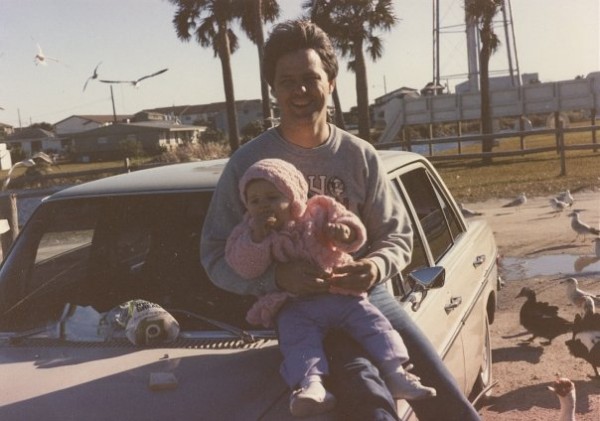 I really struggled with what to get my dad for Father's Day this year. It may sound cliché, but when I think of people that inspire me, at the top of my list, I place my Dad. Growing up, he's the one who instilled in me my love of learning and language – reading me a variety of things like the Wall Street Journal and the works of Dr. Suess, to Douglas Adams and the wonders of Tolkien. Some of my best memories are of us driving through Arizona on vacation, listening to Harry Potter and The Sorcerer's Stone on CD or sitting on the back porch during a summer thunderstorm listening to the adventures of Harold & Chester in the Bunnicula series by James Howe.
As I catalogued my favorite memories of time spent with my dad, it was that memory of our time spent listening to the adventures of Harold, Chester and Bunnicula that sparked my creative juices. At some point while I was in high school, my Dad decided to revisit that series and ordered the audiobook from Borders, but after listening to the book once or twice, a couple of the CDs were lost, and my Dad despaired of ever finding it again. For Father's Day, I decided, my mission would be to recapture that moment, sharing it again not only with my Dad, but this time bringing my little sister and my husband into the mix.
After some sleuthing on Amazon, I was able to track down the original recording of Bunnicula, Howliday Inn and The Celery Stalks at Midnight. Not one to limit myself to a simple gift, however, I also decided to paint a scene from the book (a pretty adventurous undertaking by someone with no formal art training and limited painting experience), and planned an impromptu family outing to ensure we had time to listen to at least one of the stories.
In the past, our Father's Day haunts have included outings to Kayak Amelia, exploring Fort Matanzas, or scooting through Saint Augustine. This year, the five of us piled into my car and headed to Savannah for a day of taking in new sights, and on the way, we took an amazing side trip down memory lane.