It's human nature to challenge change, so I'm not surprised by the vocal horde of fans and non-fans alike who have weighed in against the new Jacksonville Jaguars logo and found that it doesn't suit their tastes.
"The ears are too pointy."
"It looks too cartoonish."
"I don't like typeface…"
"Looks like Cheetara from Thundercats."
"Looks too Disney."
Some of the comments are tame and humorous, such as the ones posted above, but unfortunately a lot are too inappropriate, ignorant or racist to repeat. Then I recall my own reaction, and am even less surprised by the resistance. I believe my first comment to coworkers was a critique about the pattern of the spots looking too cheetah-y and not jaguar-y. Especially when looking at the "old" and "new" logos side-by-side. But with that critique voiced, I took a step back and reexamined the logo and realized that it corrected a lot of issues I'd had with our "old" logo.
The old logo always struck me as unproportional when not offset by the paw with claw marks (which wasn't often) or the full body shot to offset its heavy head. The movement and expression of the old logo is also very two-dimensonal, especially when viewed next to the new design.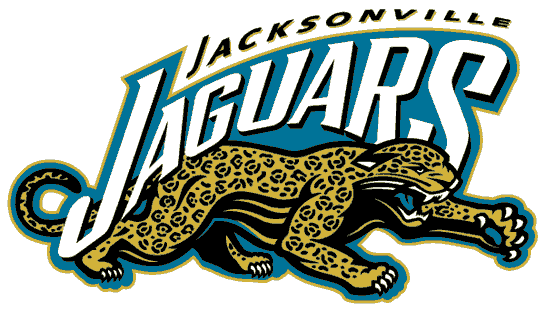 There's a dimensionality and a fierceness to the new logo that resonates with me – especially as I think on what it means to be a Jaguars fan. Our team is in its teens, and mirrors that angst of adolescence, that frustration of being caught between what we want and know we can become and who we are perceived to be. I look at the new logo, and feel as though I hear the jaguar's growl of impatience to prove he is ready to vanquish any foe.
Then you have the call-to-arms to "Stand United" – a simple statement that serves as poignant reminder of the ridicule and ignorance we've endured at the hands of reporters and self-claimed "experts" alike who talk of black-outs and ticket sales and Tebow, as though our team can be reduced to nothing more than those three ideas.
And so though it's taken a little time, I've found that I've grown rather fond already of the new face of the Jaguars, and it is with renewed hope (and fierceness) that I face the new season.
Go Jaguars!