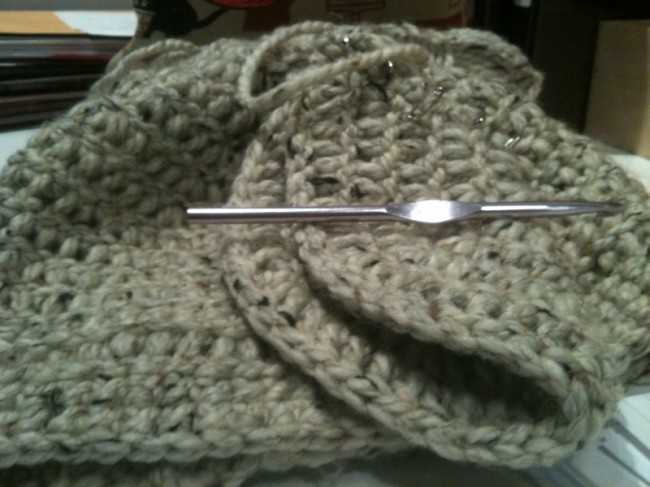 The Raiders, the group name of the guys in my brother's vehicle unit in Afghanistan, will be getting some warm, woolen caps from me in the very near future. It's my first project of the New Year and it's pretty timely, based on the weather reports I've been getting from Kabul.
I'm using an oatmeal colored wool-ease blend (I was told straight acrylic might be dangerous to the guys) from Lion's Brand Yarn Thick & Quick.
It took me about 2 ½ hours to finish the first one, so I'm hoping that with the weekend nearly upon me, I'll be able to at least have four finished by Sunday evening. A pretty lofty goal considering Chris and I have some packing to assist with, but I'm pretty sure I'll at least be able to finish the second and third.
The tricky part of these will be finding a place to do custom patches for the hats. The guys want their names on the hats as well as the name of their unit. While I'm flattered at their faith in me, I can't embroider so I need to find someone who can create custom patches for me.
I'm going to be bugging the military surplus stores in Jacksonville as well as the seamstress who bustled my wedding dress.
Wish me luck!