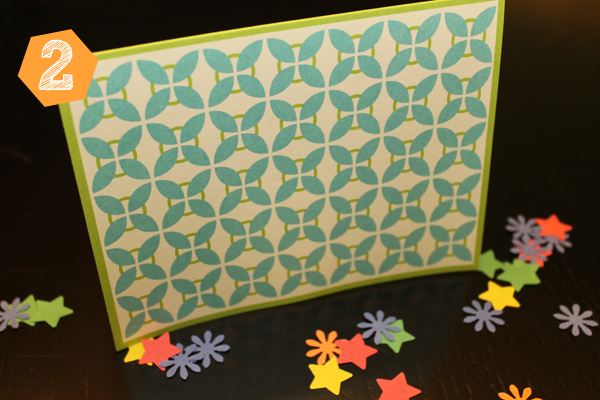 Liz, a coworker and friend, just completed a month-long challenge of her own, and one that I'm not sure I could ever manage. She took the Whole 30 challenge, which means in a nutshell, she endured the following:
Do not consume added sugar of any kind, real or artificial. (That means no syrup, Splenda, Stevia, etc.)
Do not eat grains.
Do not eat legumes (including soy-based products, peanut butter and hummus).
Do not eat dairy.
Do not consume carrageenan, MSG or sulfites.
Do not eat white potatoes.*
I think I like milk, cheese and honey too much to be successful at a venture like this, so I felt like her accomplishment deserved a little pizazz. That's why went I went to mail her letter, I slipped some hand-punched confetti to help her celebrate her awesomeness. :) Way to go, Liz – you made it!